Welcome to the Waggoner Computerized Color Vision Test (WCCVT) Tablet
WCCVT is an all-in-one color vision testing suite designed to satisfy anyone interested in
testing for color vision deficiencies, ranging from school nurses to the U.S. Military.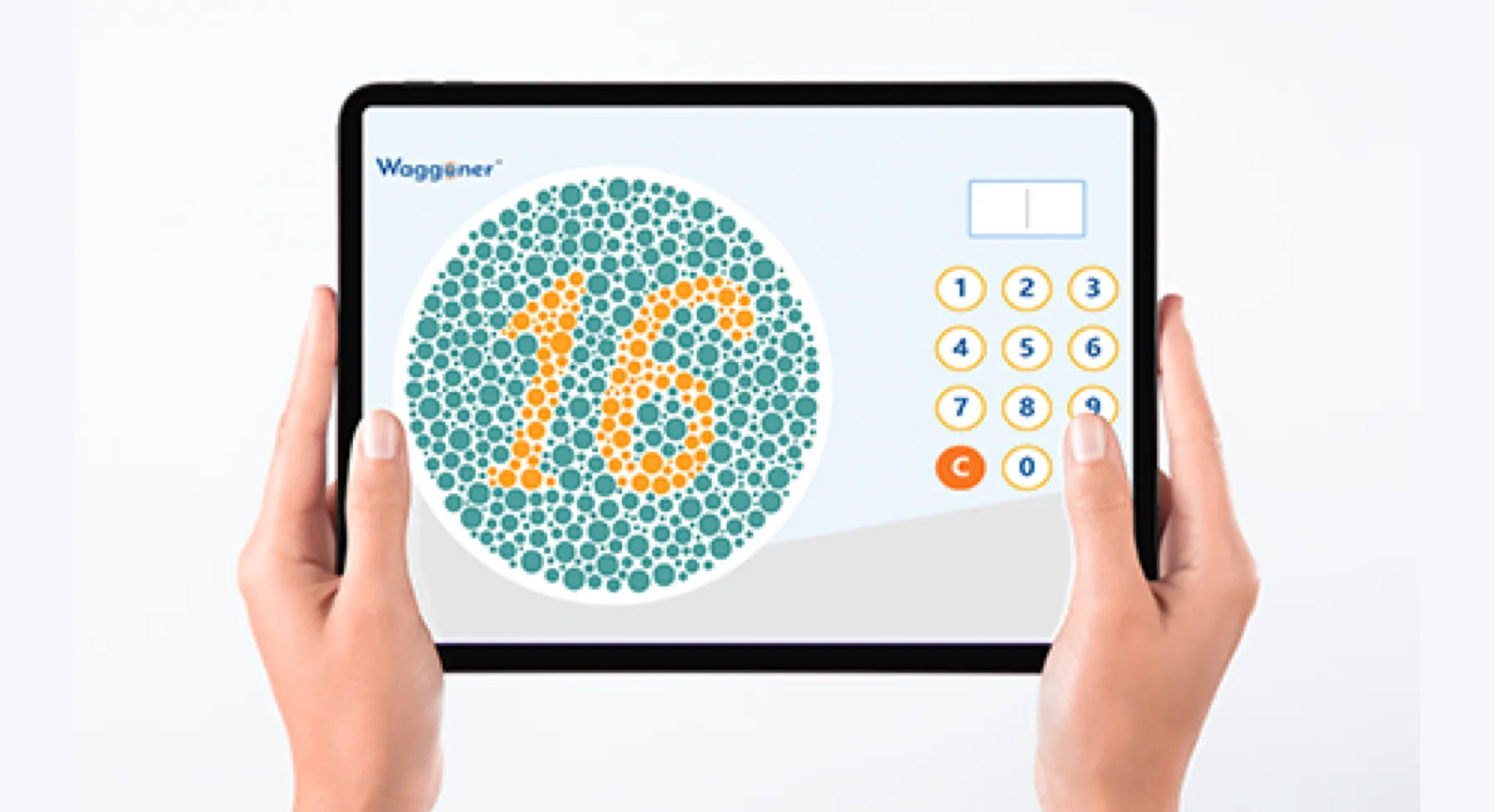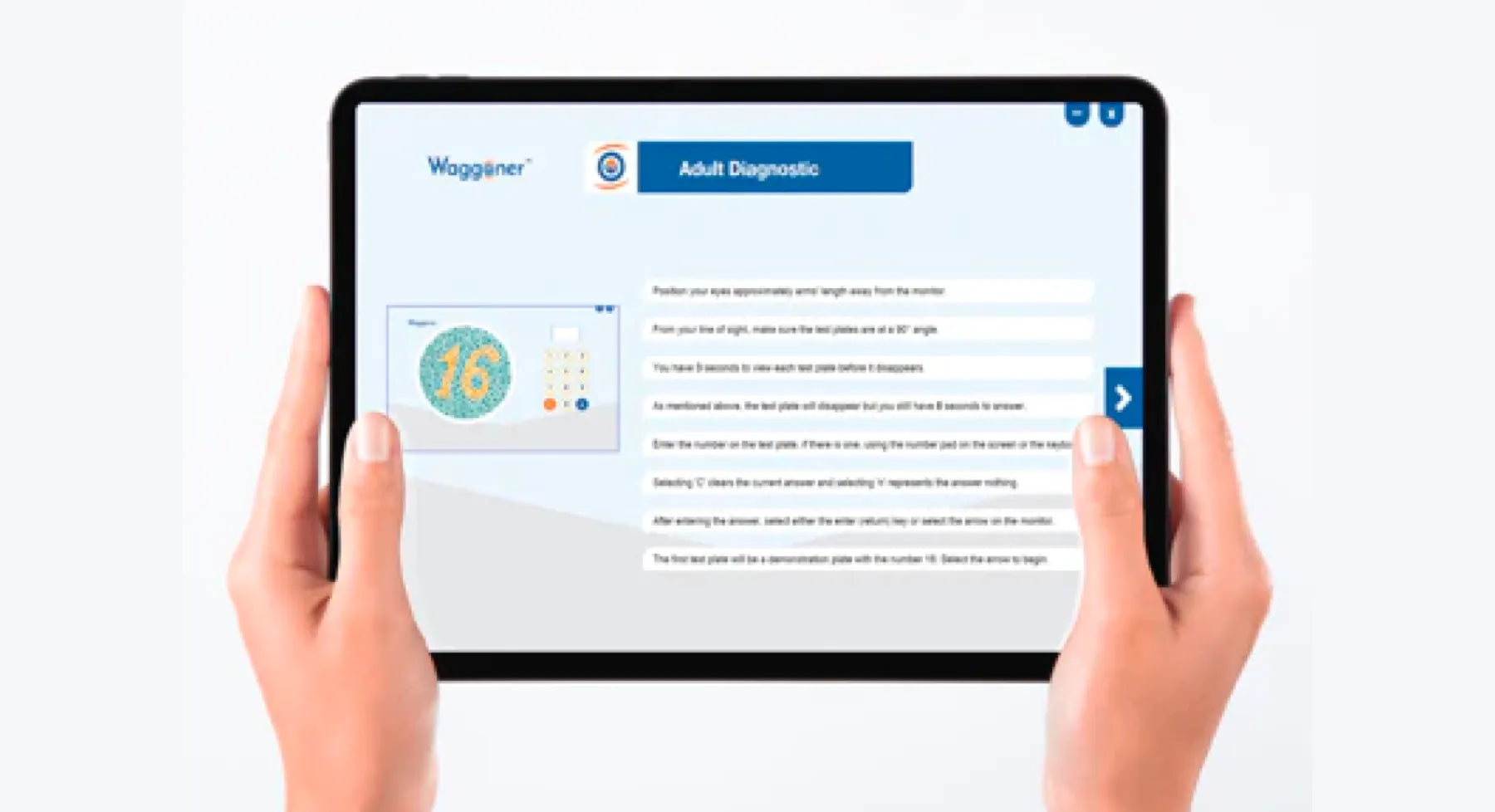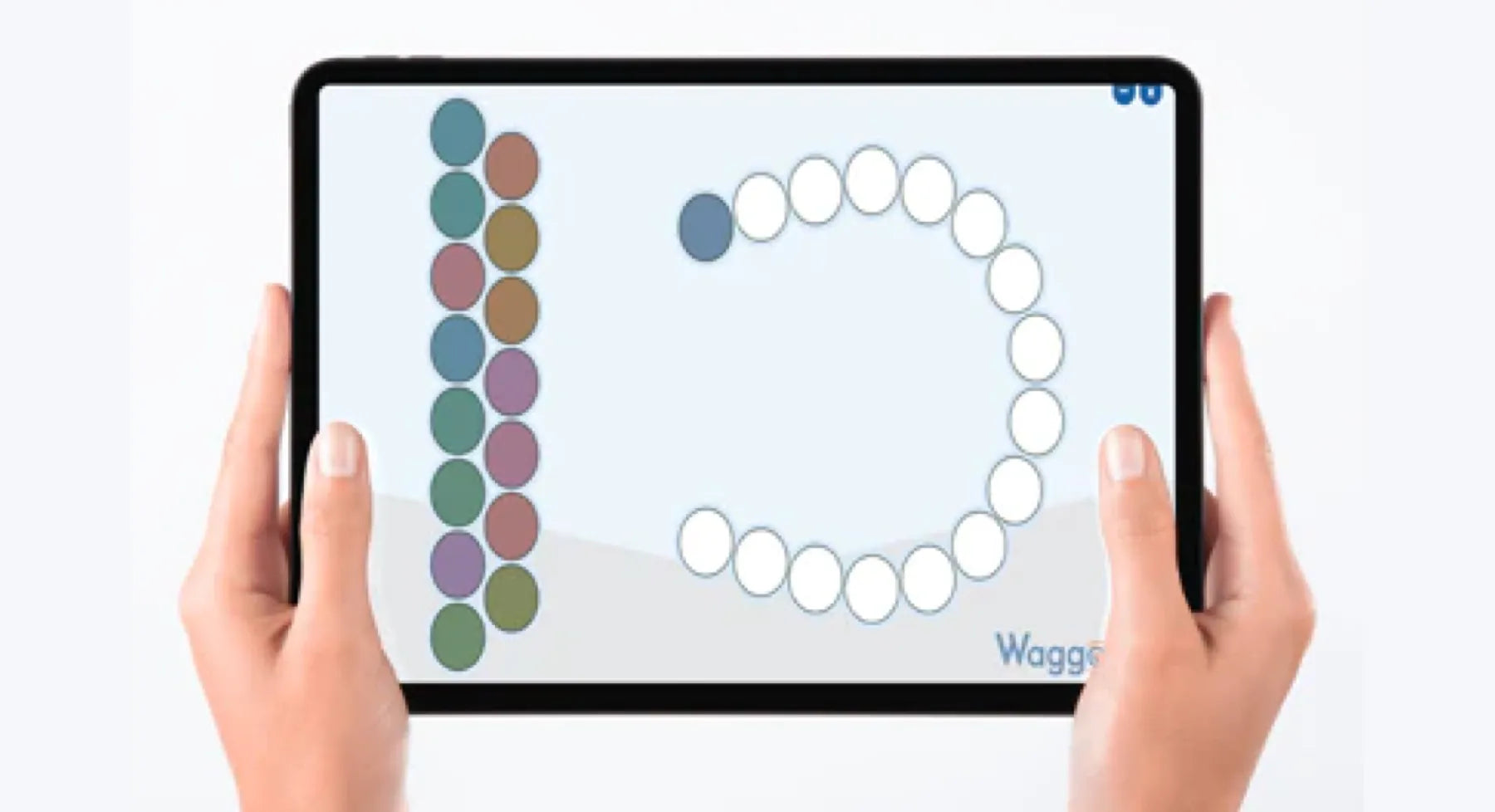 With the WCCVT Tablet, you can explore in-depth diagnostic tests and
screenings for pediatric and adult patients. WCCVT is ideal for
Optometrists
Ophthalmologists
Neurologists
Optometry students
School nurses
Primary care providers
Aviation Medical Examiners
Military Screening departments
Waggoner CCVT propels you forward in the world of patient care. Here's how.
$55 national average reimbursement with CPT code 92283
Help identify and manage disease (ex glaucoma, diabetic retinopathy) and ocular toxicity with the Waggoner CCVT.
The WCCVT is the most competitively priced diagnostic color vision test on the market even with the hardware included
The strategy of varying target and background luminance simplifies the need for luminance calibration
Employs innovative technology that stimulates specific cones improving test sensitivity and specificity
Detect and determine the degree of each color vision deficiency; Protan, Deutan, and Tritan
Free up staff as this test is self-administered
Self-scoring ensures standardization and guarantees a consistent test-taking experience every single time
WCCVT is randomized, preventing memorization, cheating or bias
The findings are simple and easy to interpret, every time!
Waggoner's Color Vision Testing Suite is developed for ophthalmic professionals, by ophthalmic professionals. The Adult Diagnostic test provided in the WCCVT software is the cutting edge in color vision testing. It has been coined one of three "precision" color vision tests available today by the U.S. FAA. Our products are accepted by:
U.S. Army
U.S. Navy
Coast Guard
U.S. Marines
FAA
Our Clientss