Waggoner Diagnostics
The Waggoner Diagnostics suite of color vision tests is the only cross-platform suite of color vision products available on the market today. We are able to satisfy anyone interested in performing color vision tests, both screening and diagnostic, by providing traditional booklets (PIP), computerized color vision tests (App), and Internet-based testing (Web). There is a product that aligns with each potential customer's needs perfectly by providing high-quality medical devices at an affordable price.
Waggoner Diagnostics Core Values
Always do the moral and ethical thing even if it may affect profits.
Ensure that all individuals that do business or attempt to do business with Waggoner Diagnostics are better off than before.
Provide only the highest quality products and services for our customers.
Waggoner Diagnostics Team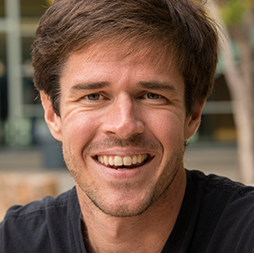 Terrace L. Waggoner Jr. - Chief Executive Officer
Terrace L. Waggoner Jr., who goes by T.J., has been developing medical devices for approximately 10 years. T.J. Waggoner has an undergraduate degree in Psychology, a Masters of Business Administration, and a Masters of Industrial/Organizational Psychology from the University of West Florida. T.J. has completed his coursework for a Ph.D. in Organizational Behavior but he continues the painful process of checking all the boxes to finally obtain his Ph.D. from Claremont Graduate University. You may be wondering how T.J. fell into ophthalmic medical devices, and he owes the pleasure to his awesome father, Dr. Terrace Waggoner. T.J. believes that not having an educational background in engineering or medicine has allowed him to think outside the box and create devices where other individuals saw too many constraints.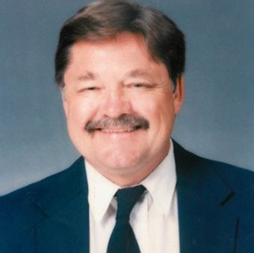 Dr. Terrace L. Waggoner Sr. - Chief Scientific Officer
Dr. Terrace L. Waggoner Sr. is a nationally recognized optometrist, educator, lecturer, author, researcher, and clinician. 40 years of direct patient care in a multidisciplinary practice (hospital) setting. For decades, Dr. Waggoner has been the principal person initiating research ranging from diagnosing previously unknown corneal damage in Military Defense Personnel from ultraviolet radiation to developing innovative tests for macular degeneration and color vision deficiencies. Dr. Waggoner has felt very fortunate because he is able to stay on the cutting edge of research while implementing these new techniques into the clinic and providing the best possible care to his patients. Although Dr. Waggoner has retired twice from the U.S. Navy, his passion for optometry and helping others has led him to volunteer at the Naval Aerospace Medical Institute approximately 20 hours a week while he continues to develop innovative medical devices for the ophthalmic community.
The Waggoner Diagnostics Story:
Dr. Terrace Waggoner, an optometrist, developed his first color vision test "Color Vision Testing Made Easy" after his 6-year-old son, T.J., came home from school with a note from the school nurse stating his son was colorblind. His son was labeled a slow learner in pre-school and kindergarten because of his color vision deficiency.
Dr. Waggoner realized all health care professionals, including himself, waited until children were at least 6 years old and knew their numbers before being screened for colorblindness. All the common color vision tests years ago used numbers except for the Ishihara that included trails for testing young children. Unfortunately, trails were to abstract and when a child didn't respond, you didn't know if they were colorblind, shy, or malingering.
That is why Dr. Waggoner developed Color Vision Testing Made Easy (CVTME) back in the early '90s. It used easily recognized symbols such as the circle, star, and square. Children didn't need to know their numbers. Also, a symbol was left on test plates that even three-year-old colorblind children could recognize making the test fun and reliable for everyone.
After developing the CVTME, Dr. Waggoner began to be known as the color vision subject matter expert for the U.S. military. He was given research projects regarding color vision tests and came to the conclusion that he could make tests just as sensitive and specific as the ones out there, if not better. So, that's exactly what he did and the PIP24, Waggoner HRR, and Quick Six were born throughout the next few years. Many of which are now accepted by several military and government branches.
In 2010 Dr. Waggoner's son, T.J., wanted to be a management consultant and figured he would start with his father's successful line of color vision products. After doing his research, T.J. realized that he could help his father create a computerized color vision test, which became the Waggoner Computerized Color Vision Test that is now accepted by the several branches of the U.S. military and government.
From January 31st, 2013 until January 30th, 2018, Waggoner Diagnostics licensed its IP to Konan Medical and the brand ColorDx was born. As of January 31st, 2018 Waggoner Diagnostics is no longer affiliated with Konan Medical or the ColorDx brand. We are proud to now offer all of our products under the Waggoner Diagnostics brand and follow the the vision and guiding principals we have set for our own organization.