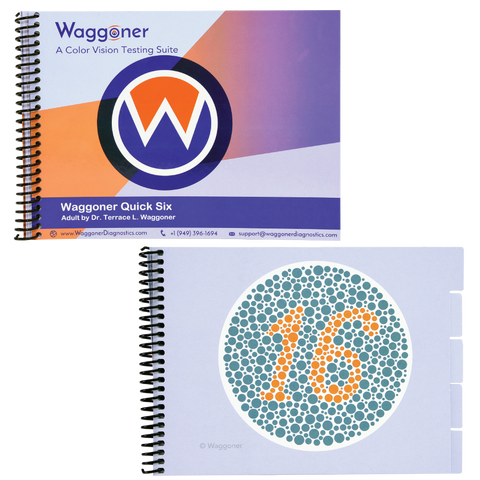 Waggoner Quick Six
Availability : In Stock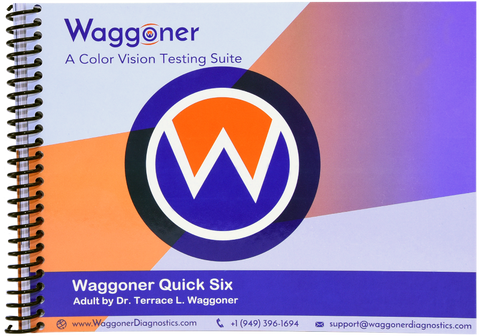 Waggoner Quick Six Description$$$The Quick Six is a "quick screener" that identifies protan, deutan, and tritan color vision deficient individuals in under 1 minute. The Quick Six estimates the type and degree of the deficiency. Due to the limited amount of test plates, it can be used for employment purposes when color vision testing it is not a requirement but recommended. It is the perfect test for organizations that don't require color vision testing but feel that it could lead to a safer work environment.$$$
Waggoner Quick Six Advantages$$$
Perfect for occupational health screening where normal color vision screening is not required but recommended.
It is currently the quickest and easiest color vision test to administer on the market.
If you are looking for a less expensive color vision test – the Quick Six is the one for you.
The Quick Six test utilizes proven confusion colors based on CIE Color Space.
Score sheets available on Waggoner Diagnostics' website.
Designed by Dr. Terrace Waggoner – World-renown color vision expert.